DUUGFest 2018 event
By Mark Gieben on 11 October 2018
---
And that's a wrap! Last week DUUGFest 2018 event, we had the chance to talk about our site search solution on DUUGFest 2018 event in Utrecht. The community event for Umbraco developers and users. Time for the Umbraco Community to meet our smart, powerful and fast site search solution! Thanks to all DUUGFest organisers for this amazing event on an awesome location at De Fabrique with enthousiastic Umbracians.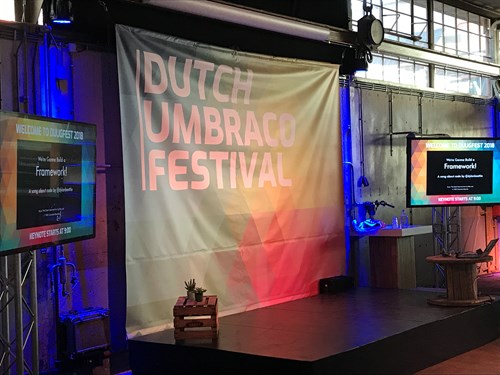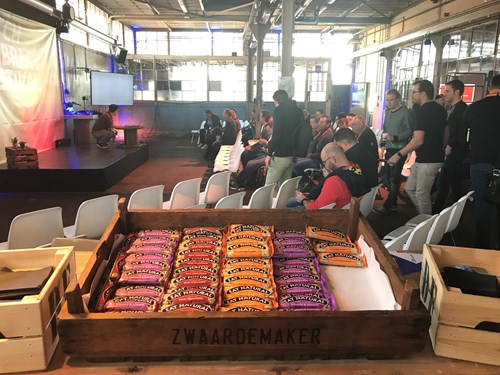 DUUGFest Opening with high fives🙌
Anders Sorensen started on the mainstage with news from Umbraco HQ. In a live online session the Chief Umbraco Niels Hartvig gace a a sneak preview of v8. Jonathan Mills informed and inspired us by online tools and sources to stay updated as a developer.
Over 150 people attended the event with 22 inspiring keynotes and also enjoyed the mini donuts on a stick, healthy food, good coffee and beer!
Before out talk at the end of the day about site search we followed great sessions. Great insights in Azure services for web developers by Laurent Bugnion. Emma Garland showed us the combination of Umbraco and app development.
We started at 16.00 with our talk to introduce our smart, fast en powerful site search solution. When your visitors search for information on your website, it's important that your site search delivers relevant results. In a demo Richard showed us the key functionalities of Searchine.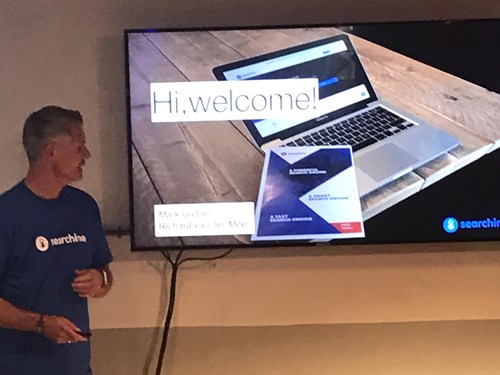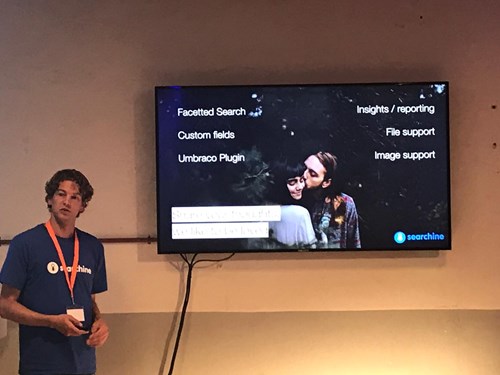 At the end of our talk we received good feedback and questions from the audience. We closed the day with drinks and networking!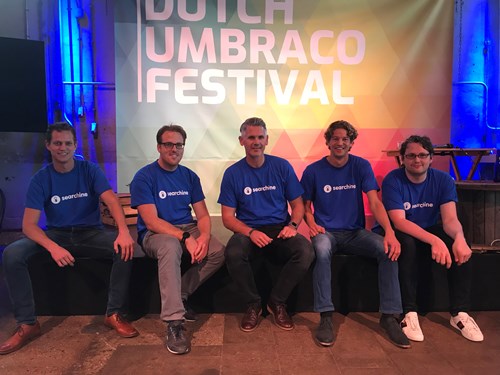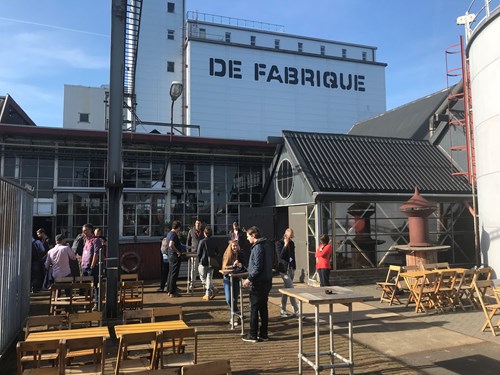 Conclusion? We enjoyed this well-organized event and the location was great. DUUGFest gave us new insights on opportunities and challenges to take home. See you next year on DUUGFest 2019!