Launching Searchine
By Stephen Maij on 15 June 2018
---
Today we are pre-launching our new search solution for every website. Easy to use and cloud-based!
Why are we doing this?
We think a good site search solution is vital for your business and your (potential) customers. The Searchine will help your audience to find your content, products or services. With Searchine you have a search solution for your website or webshop and improve the user experience and save time for your audience!
Curious what Searchine can do for you? Let's share some screenshots!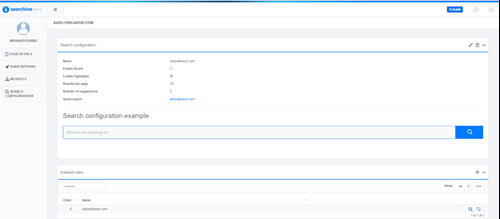 1) the searchine administrative portal

2) searchine embedded widget in action
Stay tuned to the Searchine communication channels in the coming weeks (blog, social) for more news and updates. We invite you to take advantage of our FREE 30-DAYS TRIAL. Sign-up for the free trial