Beyond the
Search
Searchine is much more than just a fast search feature for your site. Our search engine delivers insights into the search behaviour of your visitors, and shows you new ways to improve your website.
I want a free demo
Fast search
Nothing is as frustrating to a visitor as not being able to find the right information quickly. Searchine guides your visitor directly to what they're looking for.
Increase conversion
Visitors need to be delivered to their goal as quickly as possible to drive conversion. We guide your visitors directly to their destination in as few steps as possible.
Website statistics
Searchine does more than simply display search results. Learn from your visitors' search requests to receive valuable insights into what visitors are expecting to find on your website.

The features of
Searchine
Easy search
Searchine is continuously improving the user's search experience, from performance to smart autocompletion.
Simple integration
Searchine is easy to integrate and is not dependent on the choice of CMS. We offer widgets for ease of integration and a full API for custom solutions.
Own look & feel
Search results are more than text summaries of pages. They can be fully customised with rich context, such as images.
Automatic re-indexing
Our systems will find new content automatically. Relevant and actual content is found rapidly.
Reduce support calls
Every visitor who can find the answers to their questions immediately saves a call to the support desk. No more hold times and full email inboxes!
Reporting
All information about your visitors' search behavior is made available. Depending on your subscription level, these reports are retained for up to 12 months.
Showcasing content
Being able to showcase the right content and to offer alternatives to certain keywords will help you accomplish your goals. Because you have 100% control of the process, you can keep visitors on the correct path.
Get content insights
Find out which content you're missing, dead links, which content isn't being featured prominently enough. You can use these continuous analytics to fine tune the website and optimize conversion paths.
Are you already convinced?
Request a free demo now, so you can experience the power of Searchine for yourself.
Yes, I want a demo
---
By using

Searchine Site Search

, visitors

find relevant content faster

. The statistics gives us the opportunity to quickly respond to

current subjects

so that we can work together to a fire safety society.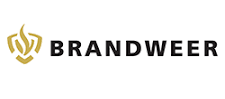 ---